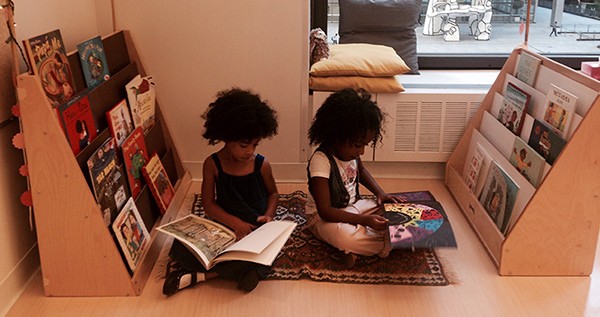 Resources
Early Steps participates in various local and national organizations through memberships, affiliations, and other relationships. Many of these groups have excellent websites that offer useful information to help families who are considering or actively involved in the independent school admissions process. A brief description of each organization is offered below, along with its web address.
National Association of Independent Schools (NAIS)
The National Association of Independent Schools is a membership organization and the national voice of independent education. NAIS represents more than 1,300 independent schools and associations in the United States, and affiliates with independent schools abroad as well.
New York State Association of Independent Schools (NYSAIS)
NYSAIS is a voluntary association of some 180 independent nursery, elementary and secondary schools enrolling some 70,000 students. It is affiliated with the National Association of Independent Schools and the New York State Coalition for Independent and Religious Schools.
Independent Schools Admissions Association of Greater New York (ISAAGNY)
ISAAGNY is a non-profit association of early childhood and ongoing schools that grew out of the need to clarify the process of applying to independent schools and make the transition between schools easier for applicants and their families.
Education Records Bureau (ERB)
ERB is a not-for-profit member organization providing admission and achievement assessment as well as instructional services for PreK - Grade 12.
National Partnership For Educational Access
NPEA is a membership association dedicated to promoting quality, success, and growth amongst member organizations, partner schools, and communities committed to educational access. NPEA provides access to and participation in a collaborative learning community where organizations, institutions and individuals work to provide and expand educational opportunities for motivated, underserved students across the United States.
Parents League (PL)
Parents League (PL) is a non-profit membership organization of Independent Schools and families. The Parents League of New York is affiliated with over 250 Independent schools, including early childhood programs, day schools and boarding schools. Parents League serves as a resource center for all New York City Parents.
InsideSchools.org
InsideSchools.org, offers an independent guide to New York City's public schools. Information ranges from test scores to the culture of each school, giving prospective families insights on teaching styles, homework, and discipline. A primary goal of the organization is to increase support for public education and to make the public school system more accessible to parents, and more accountable to students.
Financial Aid/Tuition Management Services: